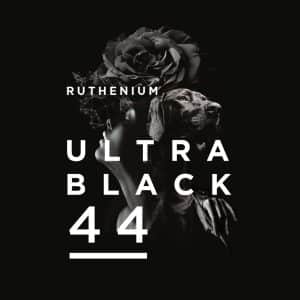 An intense black, dark, with a personality that persists over time—this was the challenge
we faced in meeting the demands of designers and stylists. Bedin evolved Ultrablack 44,
an innovative galvanic treatment that manages to bestow a depth and uniformity
to the color that before was impossible.
The know-how gained and shrewd management of the production process made
it possible to maintain the regularity of the color tone with quality standards adjusted
to the luxury market.
Thus, our Ultrablack 44 Ruthenium-plated finish is the perfect way to enhance the perception of prestige of the metal pieces.
Ultrablack 44 falls within the scope of sustainability: an approach that, through the adjustment of businesses and production technology, the company carries with it down a path toward compliance with the regulations that protect the Earth and its inhabitants.
Color parameters:
Tone: L= 44-47 a=0.8-2 b= 3.5-5.0
Composition of the alloy: Ru 99.9%
Hardness: 650 – 700 HV