We believe that quality is an uncompromising value and we work every day to express it with the utmost creativity through the finish of the accessories we work.

We believe in the practicality of the craft, with an eye always looking to the future, thanks to a legacy of almost 50 years of experience.

We produce fine traditional galvanic finishes, but above all we like to search for and experiment with innovative and unique finishes, developed together with our customers to make accessories that are one of a kind.

We believe that beauty is a value that inspires the mind and heart.
And every day we strive to achieve it.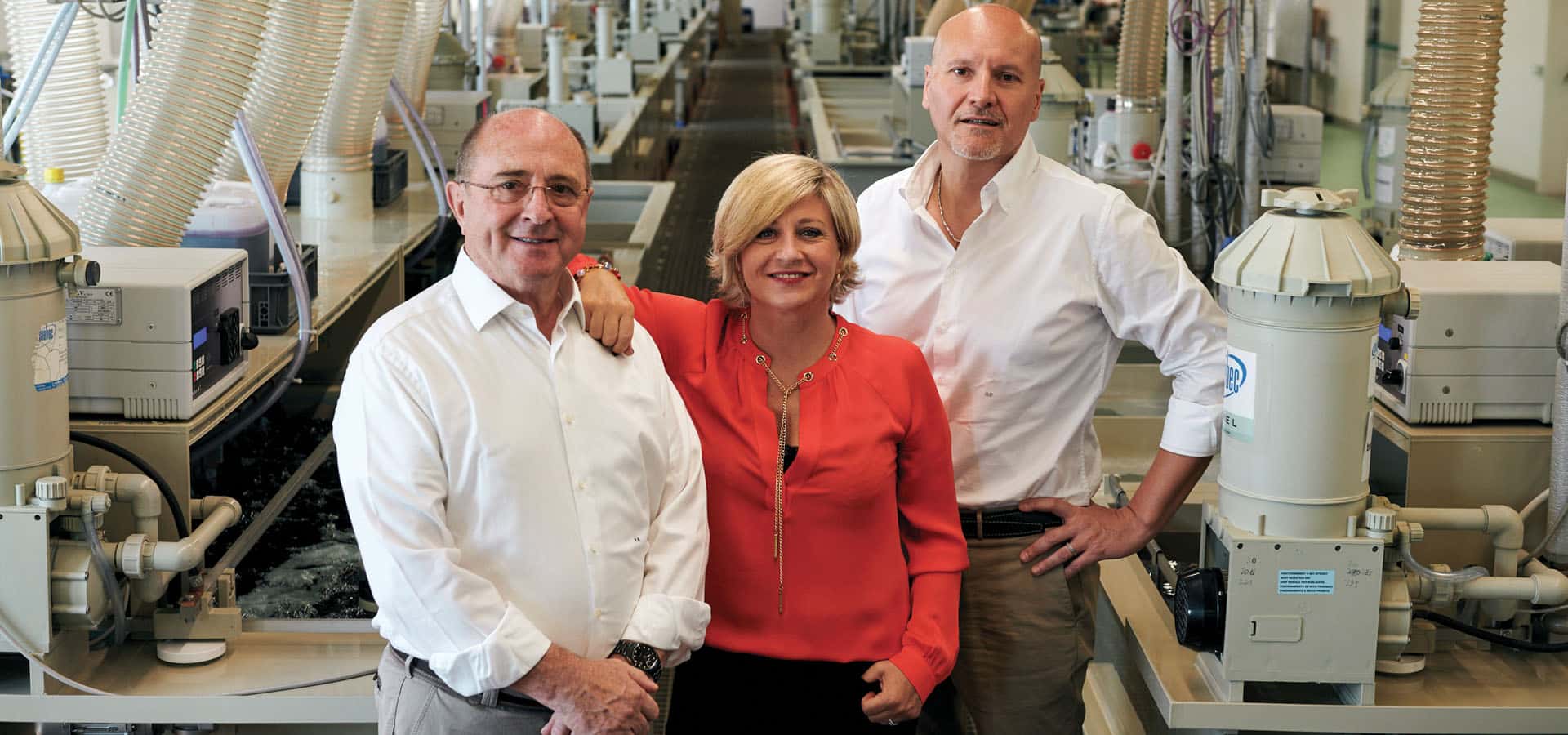 TRADITION AND INNOVATION
We are a family business, and our philosophy is based on the values of a family. We are based in Italy, a place where products are still made by skilled hands.

We are loyal to our clients and suppliers. That's why we build lasting relationships based on trust and mutual respect.

This is how expertise is not squandered in the transition from one generation to another but is handed down and constantly improved.

With us, artisanal knowledge meets the size and technological capabilities of a modern company.

Together with our partners, we are constantly searching for new technologies and colours for an increasingly sustainable and advanced production.
TIMELINE
<! ========= Cool Timeline PRO 3.2 =========>
Trading Service

Imex Trading Service, an import/export company, is established to bolster the core business
.
---
international certifications
---
km of electric cabling per floor
---
litres/hour of closed-circuit demineralised water
---
cubic metres/hour of extracted air
---
hectares of adjoining WWF oasis
---
gauges to measure plating thickness
---
spectrophotometers for colour shade certification